Tierra Lorenzo Lipa by Torre Lorenzo Development Corp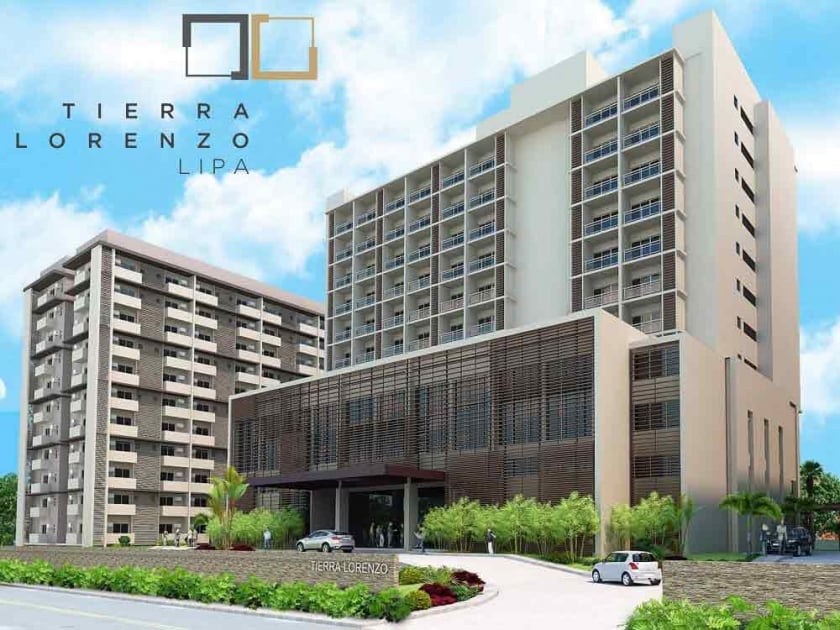 Project Type : Condominium
Listing Type : Preselling
Units : 1 BR, 2 BR
Price: ₱ 2,800,000 & Up
Address : Lipa, Batangas
Location : Lipa , Batangas PH Tierra Lorenzo Lipa Torre Lorenzo Development Corp Tierra Lorenzo Lipa Tierra Lorenzo Lipa Torre Lorenzo Development Corp Tierra Lorenzo Lipa Lipa
https://tierralorenzolipa.buytorrelorenzo.com
Set in the magnificent landscape within the outskirts of Lipa City, Batangas, the Tierra Lorenzo Lipa is an immaculate breeze of perfect natural milieu with lush greens and the abundance of fruit-bearing trees in the surroundings.

But even though this oasis of a paradise of a residential community in the middle of Lipa City is a brand new treat of living delight for the people of Batangas, it is not your typical residential condo. The project is a mixed of residential condominium and a hotel (also called a condotel) comprising of 3 medium-rise buildings. This condotel project in Lipa City is a unique and distinct type of condo living brought to you by one of the country's most innovative real estate developers, the Torre Lorenzo Development Corp.

The Tierra Lorenzo Lipa is specifically located along Altamirano Street, Lipa City, Batangas. This multi complex property, features a condominium, a hotel, and a resort-inspired amenities and facilities that complete an awe-inspiring new generation of a community rising within the natural wonders of Lipa City amid the background.

The total numbers of residential units being offered are the following: Anilao Suites have 263 units, the Bauan Suites have also 263 units, while the Condotel units have 152 suites spread through this 3rd building. Each floor averages only 24 residential units that come in 1-BR (31.5sqm) and 2-BR suites (42.75sqm), with balcony, drying cages for each unit, and spacious living, dining, and kitchen areas. There are drying cages at the roof deck for 1-BR units and In-unit for 2-BR units. Additionally, the ground floor is made up of a handsomely designed residential lobby, having 4 residential units with 2-BR and 19 1-BR units. The 2nd to the 11th floors have four 2-BR units and twenty units with 1-BR.

While the Tierra Lorenzo Lipa is no ordinary condo for sale in Lipa City, it is one of the most affordable residential communities with fully developed and first-class amenities in the entire CALABARZON region. The condotel units have Studio suites with an average size of 32sqm which are conducive for newly weds, starting husband and wife, for students studying nearby Lipa's prominent schools, and other young individuals and professionals who want a permanent residence in the city other than a hotel. This type of living will give unit owners more savings, convenience, and relaxation while nestled in a gorgeous environment away from the noise and pollution of the metropolis. Furthermore, having your investment in a condotel or a residential condo unit near all of the life's basic necessities with gargantuan amenities will give you a chance to rent out your unit when you decide so.

Torre Lorenzo Development Corp, Tierra Lorenzo Lipa, Condo for Sale in Lipa, Batangas, Philippines. For price list, model house, floor plans, payment terms, CHAT LIVE with an agent 24x7. If you're looking to find Torre Lorenzo Development Corp, Tierra Lorenzo Lipa for Sale, then check here first. We have full details of Torre Lorenzo Development Corp, Tierra Lorenzo Lipa for Sale updated regularly. Everything you need to know about Torre Lorenzo Development Corp, Tierra Lorenzo Lipa Condo buying process, broken down into stages. Includes selecting a unit, choosing a payment plan and buying your dream home at the right price.
Popular Links
Tierra Lorenzo Lipa
Tierra Lorenzo Lipa Location
Tierra Lorenzo Lipa For Rental Units
Tierra Lorenzo Lipa Resale Units
Tierra Lorenzo Lipa Pre-Selling Units
Tierra Lorenzo Lipa Showroom
Tierra Lorenzo Lipa Amenities
Tierra Lorenzo Lipa Price
Tierra Lorenzo Lipa Contact
Available Units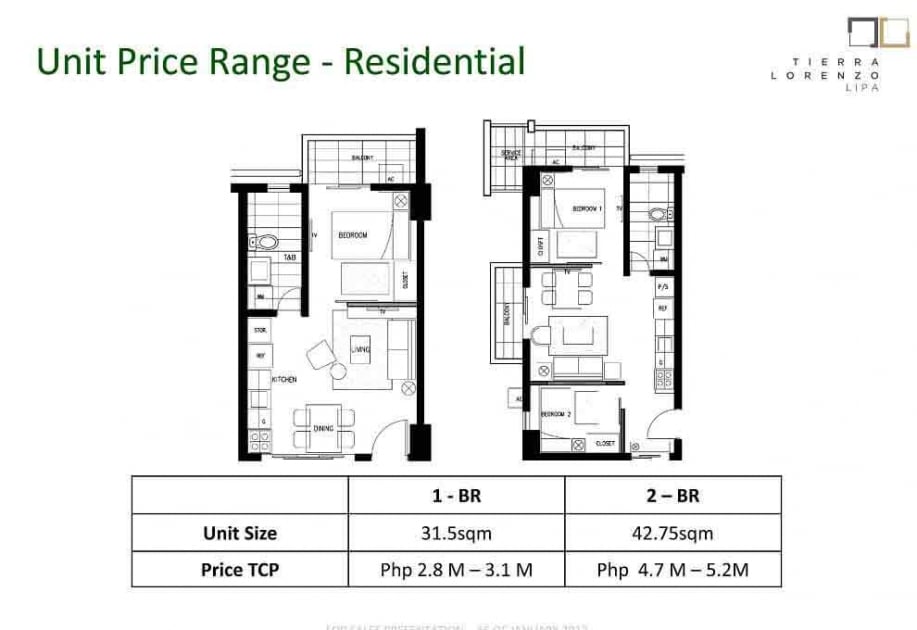 Lipa, Batangas

,

Lipa

,

Batangas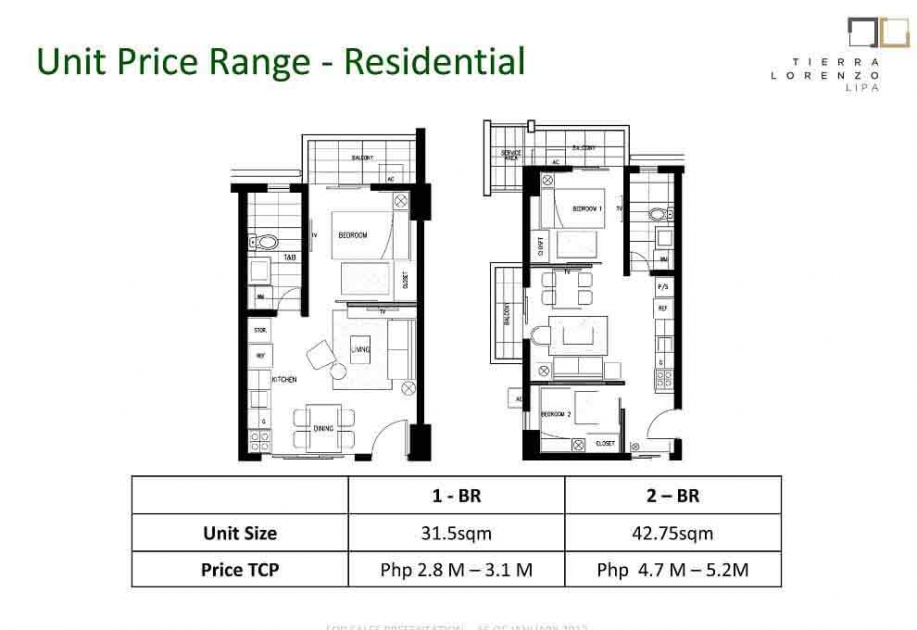 Lipa, Batangas

,

Lipa

,

Batangas
Tierra Lorenzo Lipa Price List